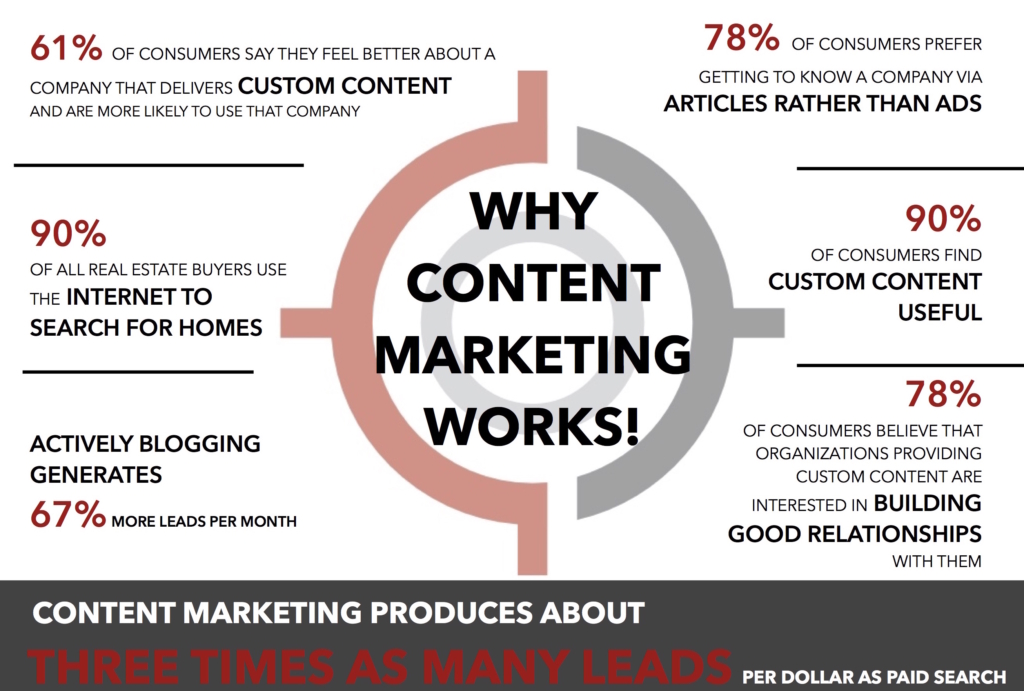 Ever wondered how to be more effective with your real estate marketing? Just as the adage of location, location, location applies to real estate, content, content, content is key to the best marketing strategies for real estate agents.
When potential clients visit with us here at Agent Operations, our first recommendation is for the client to create a paradigm shift and think differently… About their audience.
Ask: What would be helpful and useful to your prospective audience? What do they want to see? How can you help them from a homeownership experience perspective, as in their everyday life?
It's amazing, but you have the ability to increase both your relevance and your reach by putting yourself in the shoes of your audience. Publishing and sharing useful content is key to a content marketing strategy for real estate agents. We'll share our Agent Operations two cents below.
Examples of Primary Goals of a Content Marketing Strategy:
Build trust and rapport with your clients by sharing relevant, valuable information

Deepen loyalty with existing clients

Attract new prospects

Provide solutions to your audience's pain points or questions

Overcome objections and educate your audience

Paint a picture of how you work; inspire others to do business with you
Content Marketing is quickly becoming one of the best ways to attract and convert customers. Why is that?
78% of consumers prefer getting to know a company via articles rather than ads

70% of consumers believe that organizations providing custom or semi-custom content are interested in building good relationships with them

Content marketing produces about three times as many leads per dollar as a paid search
The Agent Operations Content Marketing Philosophy:
It's simple! We create and share engaging content that your audience is interested in.

We often ask:

What would your audience

want

to see in their newsfeed?

What is valuable to your audience?

How can we add value to their experience with you?

What information will help your audience? This information covers a broad array of topics, from homeownership tips to design, decor and entertaining, to local attractions and new developments in the area
Reference:
TMG Custom Media "Content Marketing Stats"